Deerfield Tree Farm

"Where Family Traditions are Growing"

25 Birch Street, Millis MA 02054

617-803-0493

This page was last updated: November 27, 2020
Deerfield Tree Farm has expanded its growing operation to Northern Vermont.    "Deerfield North" is about 25 acres of mostly Fraser and Balsam Fir trees. Both farms will be working together to supply you, our customers with the FRESHEST possible pre cut tree from VT and choose and cut trees from our main location in Millis.  

To find out more information about our own pre cut trees from 
Deerfield North
, just hit the link.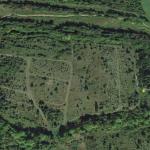 Benefits of Real Christmas Trees

One of the biggest challenges this year will be the busy times, first 3 days after Thanksgiving and then the following 2 weekends after that.  In an attempt to spread out the busiest times we are extending our hours substantially from years past.  Do not trust google on the hours, please take a look at the posted hours above, as these will be updated or changed as needed.  The changes are in an attempt to spread out the busy times which will ensure that anyone who wants a tree, can get a tree, safely.   

The biggest change will be opening before Thanksgiving for PRE CUT TREES ONLY, (hours shown above).  This has not been an easy decision for me,  however, the long tradition of cutting your own tree down still land on the day after Thanksgiving, and while the whole world seems to have changed in so many ways, I would like to keep that as it is, as some traditions should never change.  So if your looking to choose and cut, the day after Thanksgiving, you will still be able to do that, as in years past. 

The choose and cut field will close every day at 4PM.  No exceptions please.  It gets dark about that time and takes some time to go into the field and find a tree so please plan accordingly for choose and cuts, as we do not light the field up.  And with our expanded weekday hours, there will be enough time for choose and cut during daylight hours.  Our pre cut trees will have ample lighting and will be available during all open hours.  Hours are subject to change based on inventory and weather days.

We will be expanding the check out and wrapping area to give people more space, and have staff on hand to direct traffic when necessary as well as additional bathroom facilities and sanitizing, and unfortunately no Santa or hot chocolate.    

Payments are for Cash or check only, so please have either one of those available prior to coming to the farm, and please check out our page "before you visit the farm" for additional information.

Again, we are looking forward to a great season. This is a terrific place to enjoy the outdoors with your friends and family (including your pets). The air is clean, with lots of open space.  May be picking out a real tree is already your tradition, or may be its your first time, or may be you have not had a real tree in a while.   What ever that may be, this is a great year to get a real tree for a lot reasons.  We all hope for better days to come, and a real Christmas tree is a symbol and celebration of that hope.        

If you have any concerns or special requests please let us know as we are doing everything we can so we can all have a safe and merry Christmas.

Thanks,  

The Dowd Family         

Message From Greg about this season


617-803-0493

25 Birch St Millis MA 02054

xmass@deerfieldtreefarm.com

2020 Hours  

Friday 11/27/20 9am-8pm 

Saturday 11/28/20 9am-8pm

Sunday 11/29/20 9am-5pm

Mondays-Thursdays 9am-5pm

Fridays 9am-8pm

Saturdays 9am-8pm

Sundays 9am-5pm

Cash or Check Only

Pets Welcome

No Pre Tagging

Field closes at 4PM daily, Pre cut trees available all hours.  

We are looking forward to another great season coming up. The selection of trees is the best we have ever had for choose and cuts, and the pre cuts from Deerfield North, wreaths, fire wood and supply of birch logs fire wood and decorations.  

Of course this year is going to be a little different than years past because of Covid. This is our home, and our safety as well as yours is most important. State and local guidelines as well as guidelines from the National Christmas Tree Association will be in place to insure that safety for everyone. Everything takes place outside, which lends itself for people to keep distance, and we hope everyone will use common sense in this regard and wear a mask when social distancing can not take place.