Deerfield Tree Farm

"Where Family Traditions are Growing"

25 Birch Street, Millis MA 02054

617-803-0493

This page was last updated: October 10, 2020
Opening Day 2020 

November 27th 8am-9pm 

Choose and Cut Field closes at dusk

Dogs and pets are welcome

Times Subject to Change inventory and weather.  

617-803-0493

25 Birch St Millis MA 02054

Deerfield Tree Farm has expanded its growing operation to Northern Vermont.    "Deerfield North" is about 25 acres of mostly Fraser and Balsam Fir trees. Both farms will be working together to supply you, our customers with the FRESHEST possible pre cut tree from VT and choose and cut trees from our main location in Millis.  

To find out more information about our own pre cut trees from 
Deerfield North
, just hit the link.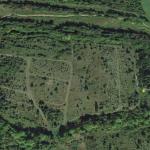 Benefits of Real Christmas Trees

We are looking forward to another great season coming up.  The selection of trees is the best we have ever had for choose and cuts, and the pre cuts from Deerfield North, wreaths, fire wood, birch wood, fire pit, and yes, Christmas music all day long.   

There will be some changes this season because of Covid concern. It's a great choice to come to the farm this year as its all outside with lots of space.  Please wear a mask if you can not social distance from others. There will be no hot chocolate of Santa this year.  But, will be expanding hours to give people more flexibility to come by during the week, and will update more information as we go.

 If you have any concerns or special requests please let us know as we are doing everything we can so you can have a safe and merry Christmas.

Thanks,  Greg Dowd     

10/7/20 Note From Greg Update