Deerfield Tree Farm

"Where Family Traditions are Growing"

25 Birch Street, Millis MA 02054

617-803-0493

This page was last updated: December 16, 2018
Choose and Cut Field closes at dusk

Dogs and pets are welcome

Times Subject to Change inventory and weather. 

617-803-0493

25 Birch St Millis MA 02054

Some Sad News to report from the Farm

"Bella" is no longer with us. and, she passed away Saturday night.  She was the ultimate greeter to everyone who has ever been to the farm.  She loved the tree farm as much as us, and she will be missed. 

Deerfield Tree Farm has expanded its growing operation to Northern Vermont.    "Deerfield North" is about 25 acres of mostly Fraser and Balsam Fir trees. Both farms will be working together to supply you, our customers with the FRESHEST possible pre cut tree from VT and choose and cut trees from our main location in Millis. 

To find out more information about our own pre cut trees from
Deerfield North
, just hit the link.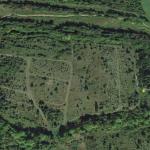 Farm Update 12/17/18

By appointment only.  Please call First.

Trees were cut on Tuesday 12/5

-Choose and Cut Field closed for the season

Wreaths still available