Deerfield Tree Farm

"Where Family Traditions are Growing"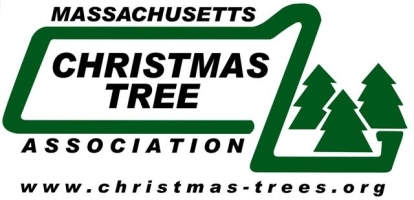 Thank You For Visiting Our Farm,

Deerfield Tree Farm is a family owned tree farm located 30 minutes southwest from Boston with easy access off RT 109 in Millis.  The farm is set on 10 acres and is a great spot to spend some time for a true New England tree farm experience.  We pride ourselves on having the freshest cut trees, fresh wreaths, and garland, as well as a wide variety of choose and cut and live trees that are grown year round on our farm, while at the same time, creating a family atmosphere, Santa, fire pit, and even some free hot coffee, to take the chill off. 

2017 was a great year for us and we look forward to continued growing success in years to come. There are some new things going on this year so check out the home page. Below is some information about what we do and how we do it, and we look forward to seeing you this upcoming season.

Fresh Pre Cut Trees

We work hard each season to supply the best fresh cut trees that are available.  Our fresh cut trees are harvested from a local tree farm.  This provides us with better quality control to have the freshest trees possible.  Trees are individual price based on size, variety and quality, prices subject to change, and ranges as shown:

Choose and Cut Trees (no pre tagging)

Live Trees (No B and B trees this year)

We also have a selection of live trees available during the Christmas season. We have 18-24" as well as 2-4' potted  

Using a live tree as your Christmas tree is very common, however, there are some additional steps that are needed. Most importantly is to try to only have the tree inside for a week or less.  Any more than that and the tree may break winter dormancy, which when placed back outside after the holidays will likely kill the tree.  Also, before Thanksgiving, you should pre dig a hole in the yard and cover with plywood,or hay so that the tree can then be planted after Christmas.  If the ground is already frozen or the hole is not prepared in advance, the tree should be mulched in with bark mulch, wood chips or even a heavy covering of leaves in a protected area of the yard, and then planted in the ground when conditions are right.

Fresh Wreaths And Garland

We have a wide selection of fresh Balsam Wreaths, hand made from Maine.  Some are decorated with hand made bows, pinecones and berries.  We also provide plain wreaths for those who like to put them together themselves.  Hand made bows, Pine roping and Fresh mixed Garland to round off any holiday decorating you may have planned. 

Over 10 years of planting has provided our customers with high quality choose and cut trees.  This past season we continued to plant and added another 1000 trees in the spring of 2017.  The organic deer controls seem to be keeping the deer away.  We are also blessed to have fabulous soil for growing trees and have seen growth rates of well over 1' this past season.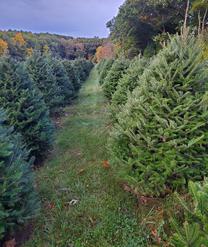 Mostly Balsam and Cannan Fir as well as limited Concolor Fir.  Also have Blue, White and Norway Spruce. Sizes that are ready for this season range from 5'-8'.  Very limited over 8 foot.  

  If you cant find the size you want in the field, our fresh cut trees are the freshest trees around and your sure to find the size you need.

We have saws available and your welcome to cut your own tree.  If you need a hand cutting the tree our staff would be glad to help.

Lots of Pictures available of what we have in the field